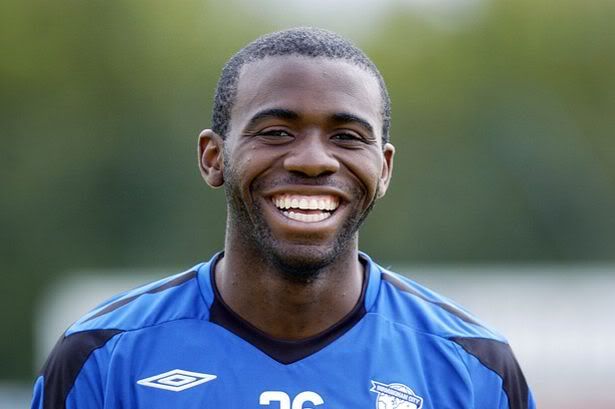 Things appear to be looking up for 23-year-old Fabrice Muamba.
The Bolton midfielder collapsed to the floor on Saturday when he suffered from cardiac arrest in the middle of a game. It appears that Muamba is recovering well according to doctors and has been responsive the past couple of days.
After he collapsed, Muamba was checked on and at the time, doctors were unsuccessful in reviving Muamba for 48 minutes. He was taken to the London Chest Hospital where it required another 30 minutes before Muamba's heart was beating again. In the 30 minutes, it took 15 shocks to revive him.
There is no timetable on when Muamba will play again, if he does at all, but the Bolton team is set to take the field on Saturday against Blackburn after their original matchup on Tuesday was postponed. On Tuesday, Bolton will return to Tottenham, the same field in which Muamba had collapsed.
Signs of improvement began on Monday when Muamba started to breathe independently again and was able to communicate in intensive care.
In other soccer news:
Lionel Messi continued his run to the top of soccer history as he broke the Barcelona's club record of all-time goals scored of 232. In the game, Messi scored three goals, but the record breaking goal came during the 68th minute with a beautiful lob of the ball over Granada goalkeeper Julio Cesar.
Messi is cementing his place as one of the top soccer players in the history of the sport.


By: Brandon Williams
Member of the Football Writers Association of America